Bank Transfer 银行转账
After you filled up 'customer information, shipping address and payment method' , please click 'Place Order Now'.
当填写好'客户信息,邮寄资料,和汇款方式'之后,点击"现在下单"
You will be directed to a new page (shown as picture below). Then, you will receive an email notification.
页面将自动跳转到下一个步骤(如图显示)。 之后,将会收到邮箱提醒。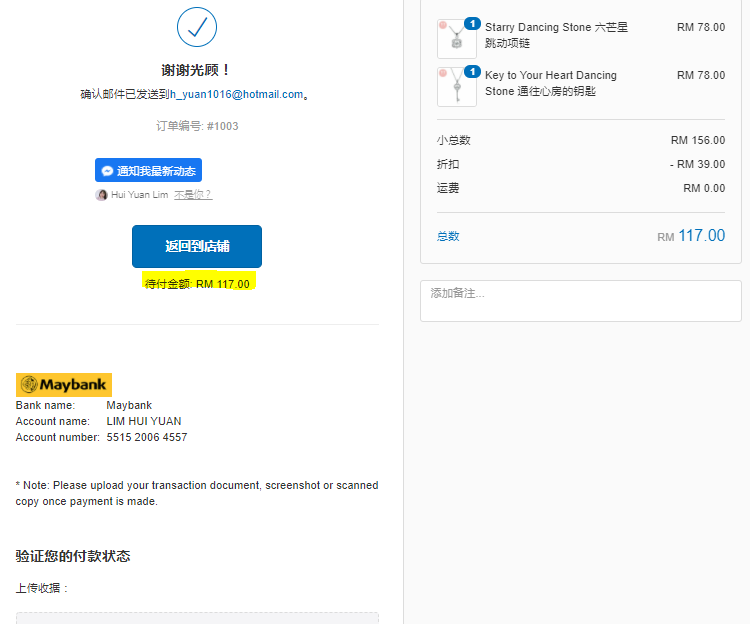 Go to ' My Account' on the top right corner. If you have not done your payment, your order status will be shown like picture below.
点击右上角的"我的账号", 如果还没完成回款,您的订单记录将会如图显示。

Pending : Haven't done your payment yet.
处理中: 您的订单还未结账
Unfulfilled : Product has not been shipped yet.
未处理:您的包裹还没发出
Then, customer MUST attach their bank slip / receipt/ payment proof after making payment.
完成汇款之后,您必须上传您的汇款证明(银行单据,收据,等等)到我们的系统上。
Customer will need to go to "My Account " , and click on "order number" (shown as #xxxx)
进入"我的账号"界面,点击'订单号" (#xxxx)
Click on Choose File , attach file (bank slip/ receipt/payment proof).
点击 Choose File, 上传汇款证明。

After attach file, your order status will change to PAID within 12 hours. We will process your order once your payment has been confirmed. You will receive an email after your payment is confirmed by The Fairy Tales.
您的付款状态将在12小时内转成 "完成"。 完成汇款后,我们将会开始处理您的订单。我们确认汇款之后,您将收到一封确认订单的邮件。
You will receive another shipment email when we update the Tracking Number for your order.
当我们更新您的追踪单号时,您将会收到一封邮箱。
---
Maybank QRPAY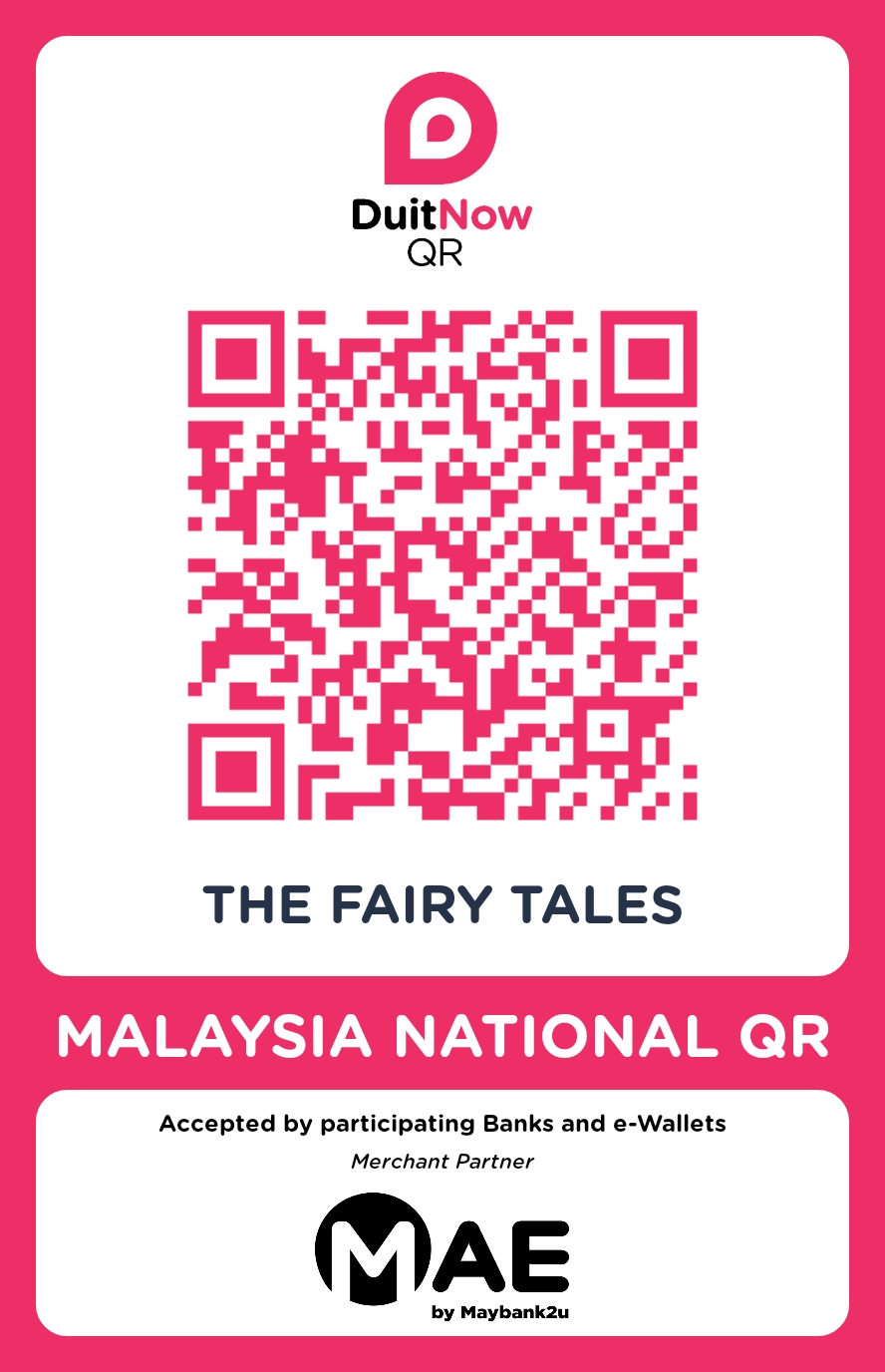 1) Launch the Maybank app, tap on QR pay.
打开手机内的Maybank软件,点击QRpay.
2) Scan the QR code.
扫描这个QR码。
3) Key in the amount and complete your order.
输入您的汇款金额,完成汇款。
4) Screenshot the payment image and attach to image to MY ACCOUNT.
将您的汇款记录截图,并且上传到'我的账号"。
---
Ipay88 (online banking)